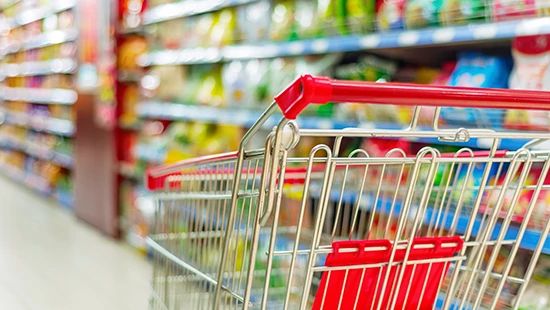 Coronavirus (COVID-19):
Keeping Stores Clean, Safe and Hygienic While Ensuring Food Safety
Around the world, the COVID-19 situation is evolving daily. Food Retail is a vital sector, and in most cases, stores remain open to serve their communities.
This page provides resources based on CDC and WHO guidelines as well as Ecolab's own expertise to support you in protecting your employees and customers.

Resources to Protect Your Employees and Customers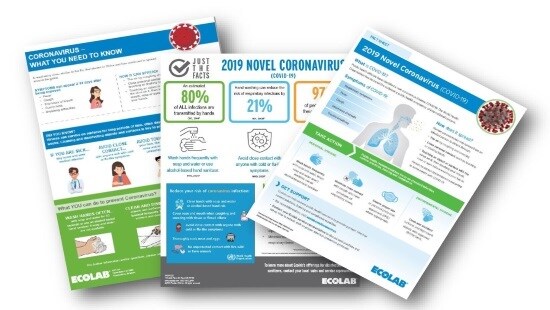 Infection Prevention Procedures and Know the Facts
How Ecolab is fighting COVID-19?
Products & Programs:
Using the Right Products Plays a Critical Role In Proactive Public Health Protection
STAY UP TO DATE ON COVID-19
The situation with COVID-19 evolves daily, as retailers keep supplying consumers with essential goods. Ecolab is your trusted partner, providing guidance and expertise on how to help combat the spread of the virus and reduce risk for shoppers and associates. Complete this form to stay up to date on infection prevention as well as the road to recovery, and opt-in to receive promotional information specific to the food retail industry.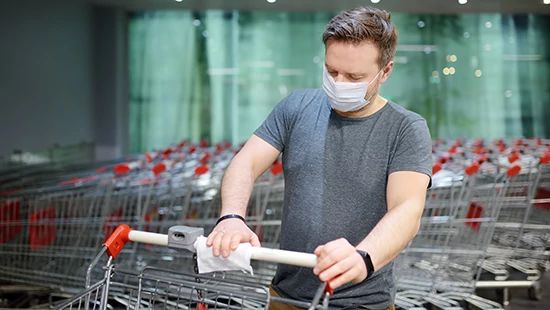 Coronavirus: Reading the Risks of Infections
Practice and Promote Proper Hand Hygiene
Q&A WITH ECOLAB EXPERTS
Ecolab experts in public health and infection prevention provide guidance to customers facing challenges from COVID-19 in their business.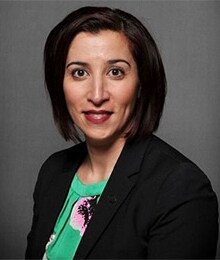 SIMA HUSSEIN, CP-FS
Sima is the Director of Food Safety and Customer Standards for the Food Retail Services division of Ecolab. She is a food safety professional, trained in food science, food safety and microbiology.
Q. Are hand sanitizers required at retail establishments?
A. You should refer to local regulatory requirements. According to U.S. the food code, hand sanitizers are not required unless hand soap and water are not readily available. However, as of April 1,2020, some counties are mandating the use of hand sanitizer.
According to the CDC, one of the most effective ways to protect yourself is to wash your hands often with soap and water for at least 20 seconds especially after you have been in a public place, or after blowing your nose, coughing, or sneezing. If soap and water are not readily available, use a hand sanitizer.
Q. What is the difference between a sanitizer and a disinfectant?
A. Antimicrobials are sold for use against microorganisms on environmental surfaces and are regulated by the U.S. EPA. The difference between a sanitizer and disinfectant as defined by the EPA is:
Sanitizer is a substance that reduces the bacterial population in the environment by significant numbers but does not destroy or eliminate all bacteria.
Disinfectant is a substance that destroys or irreversibly inactivates bacteria, fungi and viruses, but not necessarily bacterial spores.
Q. Is coronavirus transmitted through food?
A. Based on information from the COVID-19 pandemic thus far, it seems unlikely that coronavirus is transmitted through food. However, following good personal hygiene and proper food safety practices are key in ensuring the safety of the food being prepared.
Q. Do I recall food products produced in the facility during the time that the worker was potentially shedding virus while working?
A. Workers who are sick should stay home, regardless of whether they have been confirmed to have COVID-19 or not. Facilities are also required to control any risks that might be associated with workers who are ill regardless of the type of virus or bacteria. For example, they are required to maintain clean and sanitized facilities and food contact surfaces.
The CDC does not anticipate that food products would need to be recalled or be withdrawn from the market because of COVID-19, as there is currently no evidence to support the transmission of COVID-19 associated with food or food packaging.